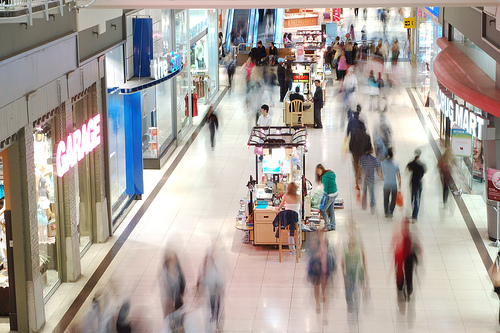 Today I went shopping with my girlfriends for 3 hours...I can't tell you the last time I went shopping for that long. Maybe it was when I registered for my first baby at Babies R Us and had no clue of what I was doing. Yeah, and that overwhelming day was nearly 5 years ago. I probably have shopped a combined 3 hours in the past five years. Oh, and when I say "shopping," I mean that no children were around, because in my mind, shopping does not involve a squirmy baby in a stroller!
Of course, it is so much fun to hang out with friends, but man, walking around a mall is exhausting. Especially when you don't find anything! Store after store after store. Of course, since we have a fun girls' weekend in Las Vegas coming up, we are looking for cute things to wear. And cute things always seem to hide when you are looking for them. As my husband tells me, "You have a ton of cute clothes in your closet, why can't you just wear something you already have?" And while he is right, he doesn't take into consideration the exhilaration of finding something you like and then wearing it. (What a rush!!!)
But if you are out of practice of shopping like I am, here are a few tips:
Be sure to bring some water and snacks
wear comfy shoes in case you walk around more than expected
but make sure you are wearing the appropriate accessories for trying clothes on (a.k.a. the right undergarments)
possibly bring a sweater (indoor malls can get freezing!)
if you aren't sure about something, put it on hold. If it calls your name at the end of your adventure, then you know it is meant to be yours. Plus, this can save you the strain of carrying additional bags while you are shopping at other stores
And don't get me wrong...I am glad shopping is exhausting! This way, I can call it my cardio for the day!
Image courtesy of eslpod.com