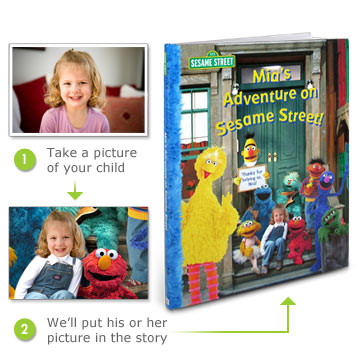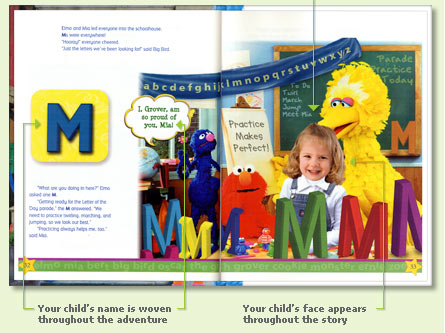 With my son's second birthday less than a month away, I followed my own advice and ordered the Adventures on Sesame Street photo book by
Shutterfly
for my son. All I can say is that he is going to flip out when he sees this book! It is so amazing! For some of the pictures it is obvious that his head is just cropped in, but for others it really looks like he is part of the picture. There are so many scenes in the book which include several different outfits. I almost started crying when I saw what my son would look like in a tuxedo.
If your child even just slightly likes Sesame Street, then you have to get this book for him/her (or maybe just for yourself)!
Adventure Books - Put your toddler's picture in an alphabet adventure, or alongside Sesame Street characters. Order yours today at Shutterfly.com.
I know this is pretty much a duplicate post, but it is well-worth mentioning again!