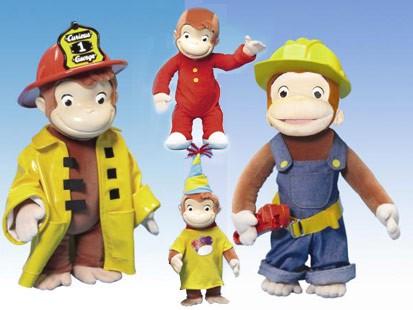 Just when you thought all of your child's toys had been recalled, there is yet another to add to the list. About 175,000 Curious George dolls were recalled yesterday. The particular dolls were, naturally, made in China and were recalled because they contain unsafe amounts of lead.
The recalled dolls have a plastic face and are sold in five different models, including "birthday," "fireman," "sweet dreams," "tool time" and "tool time with a soft face." They were sold with Curious George story or activity books at toy and discount department stores nationwide from December 2005 through August 2007.
If you are concerned about a Curious George doll you have at home, you can contact Marvel Toys at 800-352-2064. For more information on this recall, you can also visit
cpsc.gov.