Last week, I was searching on
Ticketmaster.com
for concert tickets - yes, The Wiggles concert tickets! When attempting to buy tickets for a specific date, I was unable to because they didn't open to the general public until the next day at 10:00am. But there was this special "HOB.com member pre-sale ticket." (Oh great, something exclusive I can't get in on!) After figuring out that
HOB
stands for
House of Blues,
I went to their website.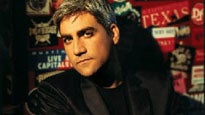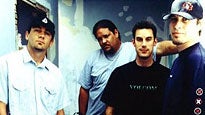 Jackpot! It is free to become a House of Blues member. I quickly filled out the membership information and was able to buy tickets the night before they went on sale...oh yeah, and they were much better tickets than what
Ticketmaster
was potentially going to offer the next day! Plus, you can even sign up for a
text alert
when your favorite show goes on sale!
House of Blues doesn't have concert information/privileges for every event, but hey, if they have it for The Wiggles, then they may have it for your event, too!
For your next concert, check out
HOB.com
first...membership has it's privileges!